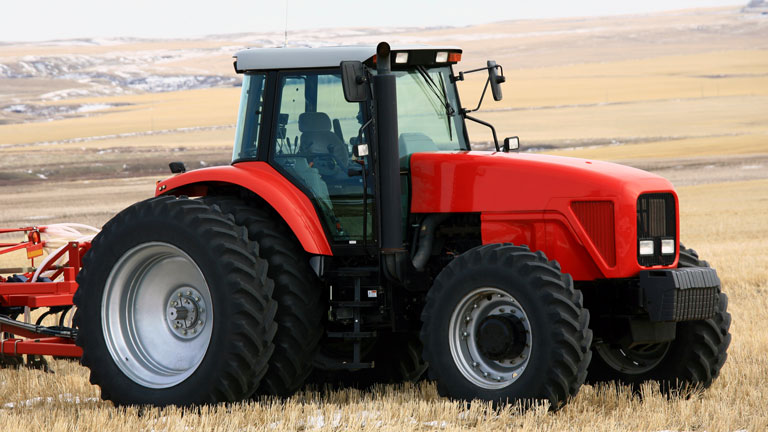 As an expert in interpreting CAN data, Aplicom supports also the ISOBUS protocol for tractors. Aplicom can read fuel volume, fuel consumption, RPM, engine hours, engine load and engine temperature.
With the software options for agricultural use, it is possible for the farm manager to coordinate the machine logistics for urgent repair, refueling and maintenance needs. These needs occur typically when the machine is in use and when problems appear, without a remote access to the machine, it can be very difficult to diagnose the origin of the issue.
Field operations monitoring is typically very laborious because the information needs to be imported and transferred manually, and the different applications do not coordinate with each other automatically.  With the remote reading abilities it is possible to improve the productivity of the agricultural equipment fleet essentially. A telematics unit can also help by providing data for farm bookkeeping. The use of different resources can be monitored and also a warning can be generated if a work assignment is not done according to the task description.
Using location data e.g. for polygon geofencing, the driver is helped to stay on the defined field area and thus save time and material. Due to the high accuracy of Aplicom's GPS/GLONASS receiver and A-GPS support together with the capability to read diagnostics data directly from a CAN source, or from an external sensor, it is also possible to define and to control fertilise or pesticide use. Similarly can any other quantitative measurements be made of use of time, personnel, equipment and cultivation materials.
It is also worth mentioning, that using theft control features of Aplicom products, the owner can find out fuel thefts and by using tamper proof features of the units, hinder or find out theft attempts of the agricultural equipment.
Contact our sales staff to find out more!