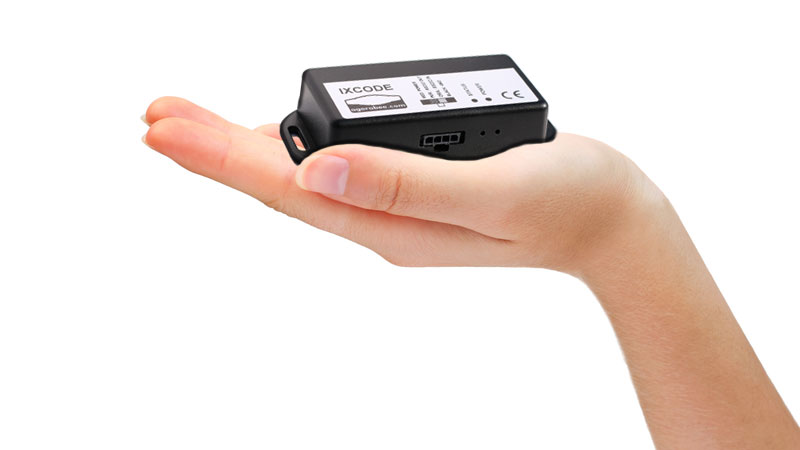 Integration of AgoraBee reader to Aplicom A9 telematics device
AgoraBee products offer an easy and cost-efficient way of identifying and tracking trailers, containers, work machines, tools and other assets. AgoraBee IXCODE RFID reader device and Aplicom A9 telematics device form the professional solution to market demands where robustness and reliability are requested. The Mobile Asset Tracking solution consists of AgoraBee tags & reader, Aplicom telematics device and back-end SW-platform.



Ultra-long battery-life AgoraBee tags are mounted on assets and read by the IXCODE reader. The tag can contain various sensors to monitor temperature, motion and asset-identification information. The AgoraBee IXCODE RFID reader is connected via serial interface to Aplicom A9 telematics device that receives the occurred events related to the assets. Aplicom A9 transmits the received data on the serial port via 2G/3G cellular mobile network to the back-end server. The application-SW of the back-end server keeps track and monitors the assets according to the user requirements.
Typical application areas using Aplicom A9 telematics with active AgoraBee readers and tags:


Benefits
Precise identification and real-time positioning of your assets
Improved operational efficiency of your assets due tracking
Increased security
Scalable and adaptable tracking solution
Reliable and proven technology from named suppliers with over 20 years' experience
Several references already in operational use on 5 continents
Fast and professional technical support and service
Contact our sales staff to find out more.
Download datasheet