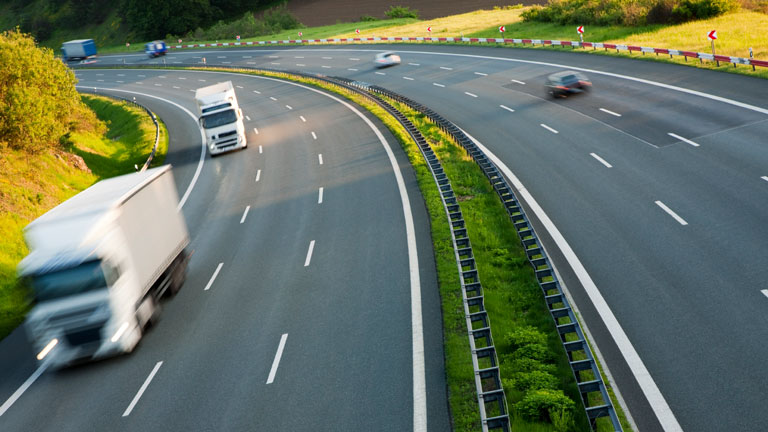 Using CAN FMS data for vehicle diagnostics
The Heavy Truck Electronic Interface Group (Daimler, MAN, Scania, DAF Trucks, IVECO, Volvo Trucks and Renault Trucks) has designed a common interface called FMS as an open standard to obtain CAN data from the heavy commercial vehicles.  This FMS interface provides valuable vehicle diagnostics information for transport companies, such as engine revolutions, engine running hours, distance to next service in kilometers, total fuel used and speed.  Aplicom offers you accessories to collect the available FMS data.
The truck manufacturers have also agreed to have a common connector for FMS-interface / remote download. The FMS-connector is however not a compulsory accessory and is therefore not always installed. Even if the connector is in place there is no certainty that the wanted data is available.
If the standard FMS connector is not in place, the FMS interface can exist in other vehicle connectors. Vehicle manufacturer, dealer or vehicle service workshop needs to be consulted to find the FMS CAN bus in this case.
If the FMS interface is not available, some of the FMS data may be available by using Aplicom contactless CAN reader on vehicle main CAN bus. This is highly depending on vehicle CAN bus architecture and implementation of J1939 standard.
Contact our sales staff to find out more!