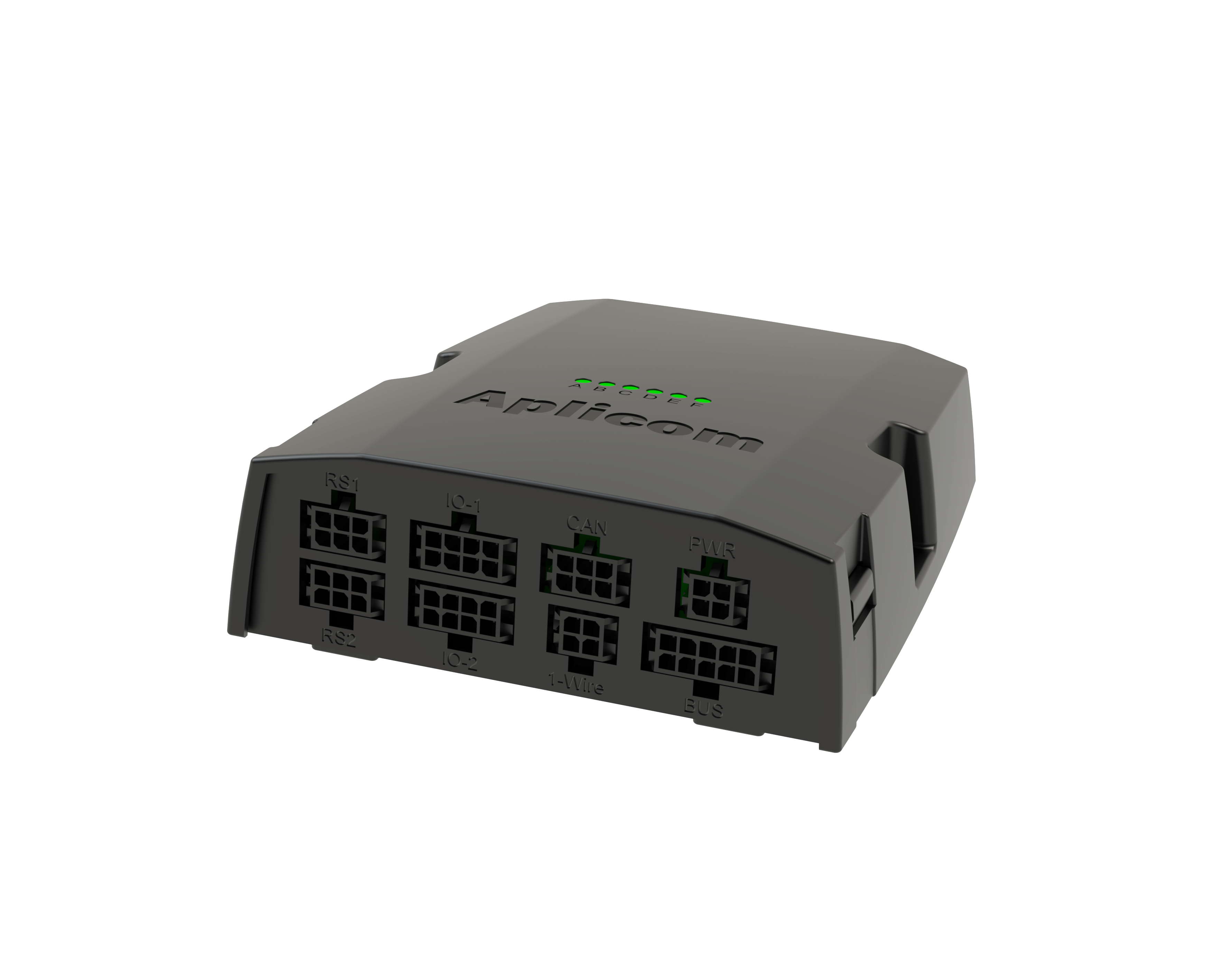 Aplicom A11 telematics unit is a proven, reliable platform for demanding telematics and telemetry applications.
Like all A-Series units, it comes with the configurable Aplicom Telematics Software, and is also fully programmable to meet any special needs.
The A11 has an internal communication module, GNSS positioning module, real-time clock, accelerometer, and external antennae.
The unit offers a wide set of external connections:
– 2 x CAN bus
– 5 x serial port
– 4 x multi-purpose input (analogue in or digital in)
– 2 x pulse counter input
– 6 x digital input
– 2 x  OC/digital output
– 1 x1 wire input
– 1x K-line input
The unit offers CAN, FMS CAN, CAN ID, EBS and digital tachograph connectivity. Customizable protocol support and solutions can be provided.
The large memory and a separate real-time communication processor make the unit capable of handling all interfaces efficiently, and in parallel.
Aplicom Over-the-Air management tools enable remote management of device software and configurations.
Aplicom A11 is available with 2G/3G or full spec 2/4G LTE Cat 1. communication module.
Download datasheet