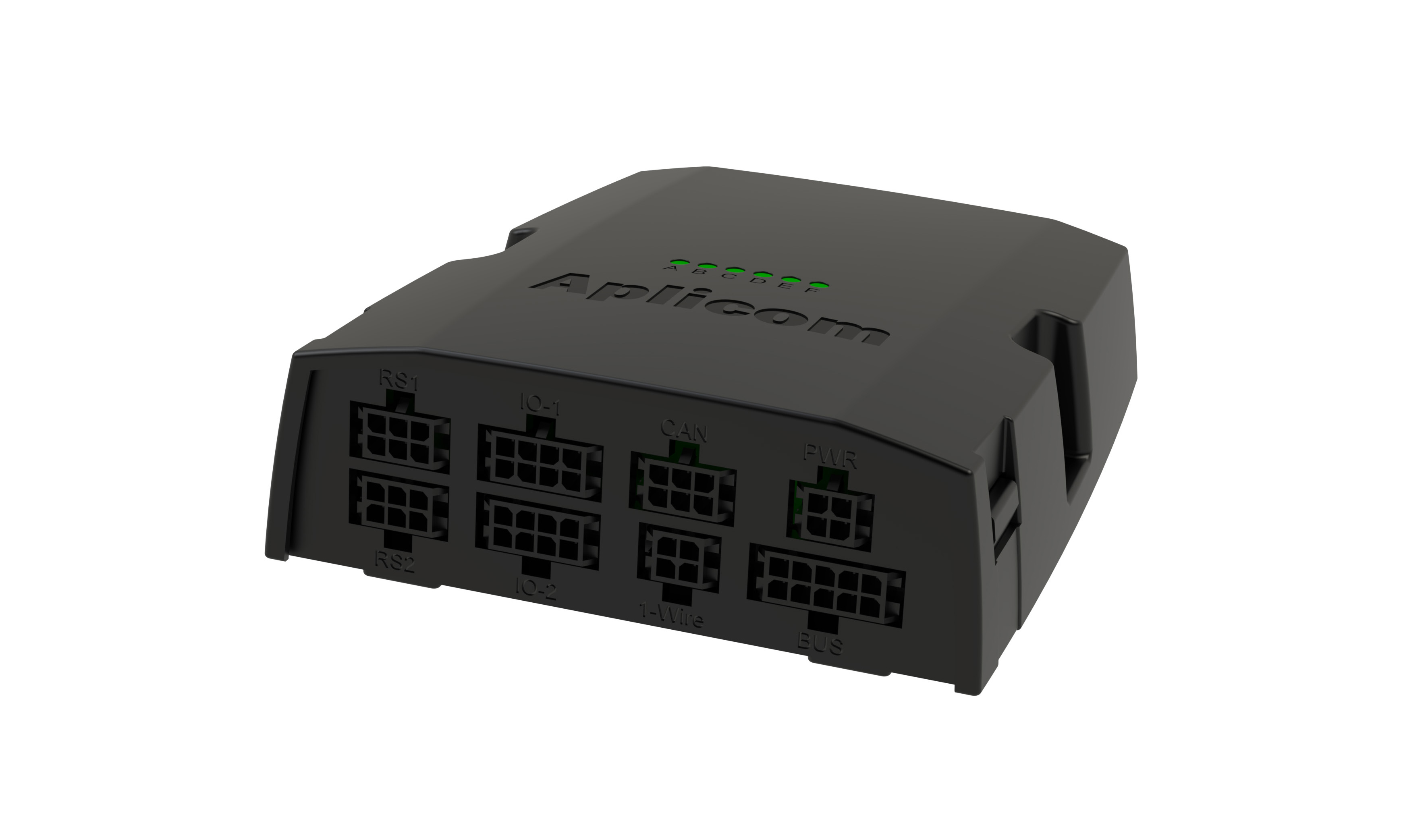 Professional telematics unit with high reliability
Aplicom A11 telematics unit demonstrates what all telematics can be used for. Proven firmware, including a real-time multi-tasking operating system, with unique features and capabilities as well as superb reliability will let you fulfill almost any needs of telematics.
Aplicom's flagship unit A11 includes extensive connectivity capabilities and a generous set of software features for demanding fleet and asset management requirements. Its large memory and powerful processing capability with innovative two processor architecture, 3G/2G communications, accurate positioning, versatile software options as well as CAN and tachograph connectivity, makes this unit also future proof and optimal for most telematics services. Same versatile functionalities added with WLAN connectivity are available in WLAN equipped branch of A11W products.
An unlimited amount of configurations and Over-the-Air management capability allow the unit to be quickly and effortlessly updated and integrated with new features, making the unit also future proof. Multiple connections add the flexibility of the device.
Several A11 versions to select:
A11 and A11W have four device packages each with various sets of functionalities.
A11/A11W BX Core product for standard Aplicom A11 Telematics SW and Java SDK users.
A11/A11W DX Product package for Java SDK users with 2 x CAN support.
A11/A11W MX Product package with Aplicom telematics SW and full set of A11 SW options.
A11/A11W RDX Product package with all A11 MX functions and RDL support.
Key features:
Versatile connections and interfaces
Extensive memory capacity for smooth operation and feature expansion
Highly reliable two-processor architecture with real-time multitasking operating system
A-GPS and GPS/GLONASS positioning with superior accuracy
SBAS support: EGNOS, MSAS and WAAS when regionally available
2 CAN, FMS CAN, CAN ID, EBS and digital tachograph connectivity
Accelerometer based acceleration and deceleration measurement, movement detection and wake-up
Unit features are expandable through many available SW options; these can be even updated in the field by the Aplicom device OTA update service
Aplicom support services are available for the whole lifecycle of the units
A11 Java SDK and Aplicom SW development services available for partner's custom SW development
WLAN connectivity (A11W units)
Contact our sales staff to find out more!
Download datasheet