The versatile A-Series devices make implementation of demanding telematics and telemetry applications easier than ever!
Creation of applications on A-Series devices is done by configuration, no programming is needed. A-Series devices are quick to integrate to back-end systems through a simple REST API, that is offered by Aplicom Data Service ADS.

The powerful real-time processor can handle all interfaces in parallel, in real-time, and with millisecond precision. The application processor takes care of communications and hosts the Telematics Software.
The needed functions are created with the A-Series Telematics SW Configurator, a versatile tool for creating functionality without the need for programming.
If you need any special applications, you can also develop your own software on them. A-Series devices are programmable with Java, using the Aplicom Software Development Kit.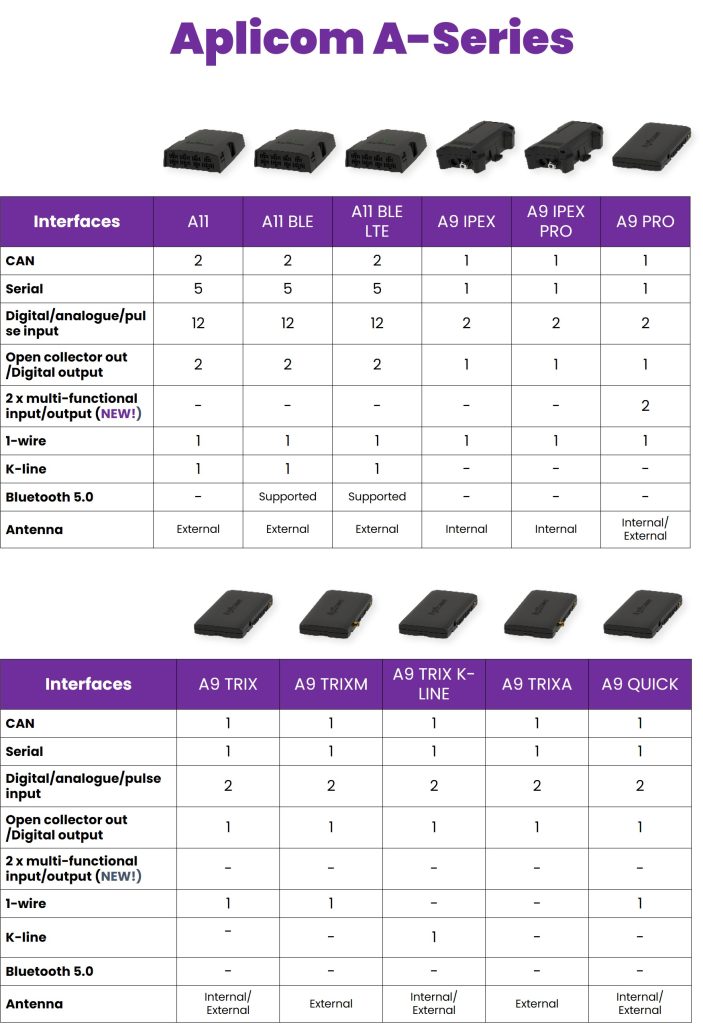 Aplicom A-Series devices are designed and produced sustainably in Finland.