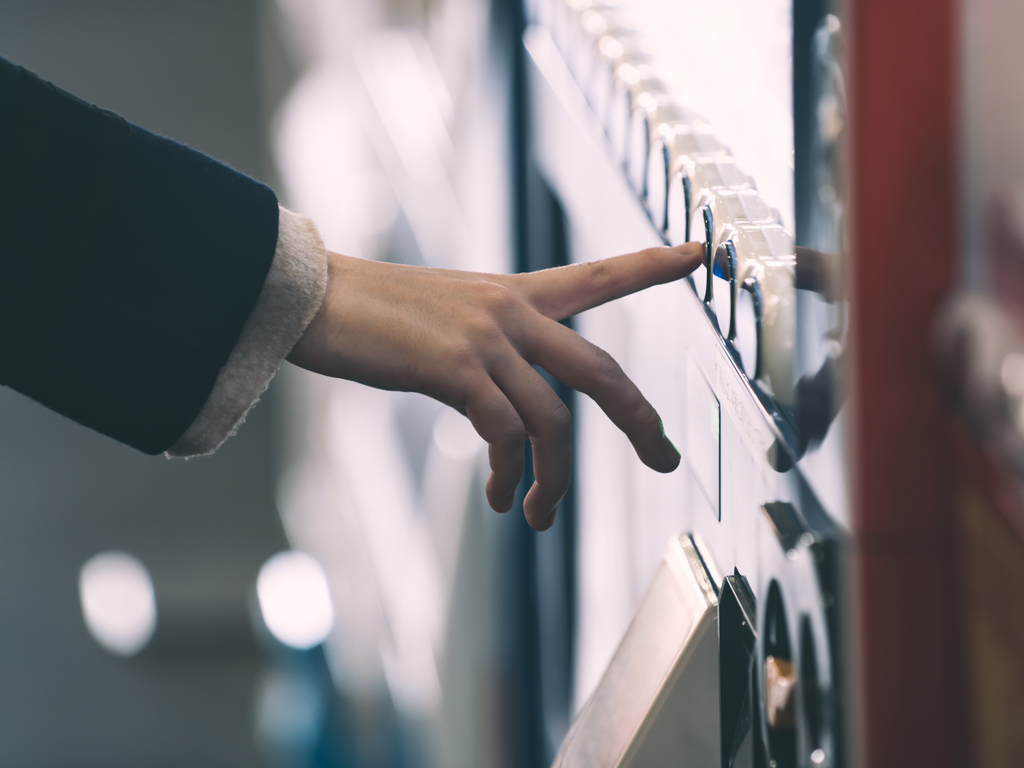 Aplicom IoT devices, combined with Aplicom Telematics Software present an efficient tool for remotely managing vending machines. This is useful when you operate vending machines in multiple locations, and especially, if you want to charge by the number of sold units.
Our telematics devices can be used to collect data on running hours, number of sold units, error messages, temperature, and level of supplies. Our devices can also be used to remotely switch machines on and off.
For example, an Aplicom IoT device can be connected to an intelligent coffee machine (via a serial port) in order to count the number of cups sold, or measure the temperature of the water. This functionality can be implemented using a simple A-Series telematics software configuration – a task that doesn't require any actual programming.
Our Aplicom A9 IPEX PRO unit is waterproof and thus is the ideal device for this purpose.