Aplicom A11 Series
Aplicom A11 Series telematics devices are a versatile and field proven telematics solution for fleet and asset management.
Benefit from global mobile connectivity capabilities, a wide range of digital and analogue connections, customizable configuration, Over-The-Air (OTA) updates and parallel interface handling.
The A11 series offers both 3G and 4G LTE device versions with Bluetooth variants. Ideal for situations where you want hassle free control over fleet assets.

Easy device connectivity with Bluetooth
Aplicom A11 BLE devices can be paired with Bluetooth LE 5.0 beacons and sensors for added data collection or device identification.
Bluetooth tags and beacons can be used to identify users, assets, or act as wireless sensors that provide measurement data and on/off-information. The interaction between beacons and A11 units enables a range of adaptable use-cases.

Global Roaming Telematics
A11 LTE and BLE devices provide global roaming with a new 4G LTE communications. Ensuring data availability even at remote sites.
Device configuration and updates are easy to manage with the OTA functionality. Assets can continue their operations while the telematics unit takes care of any needed updates automatically. You can concentrate on running your business.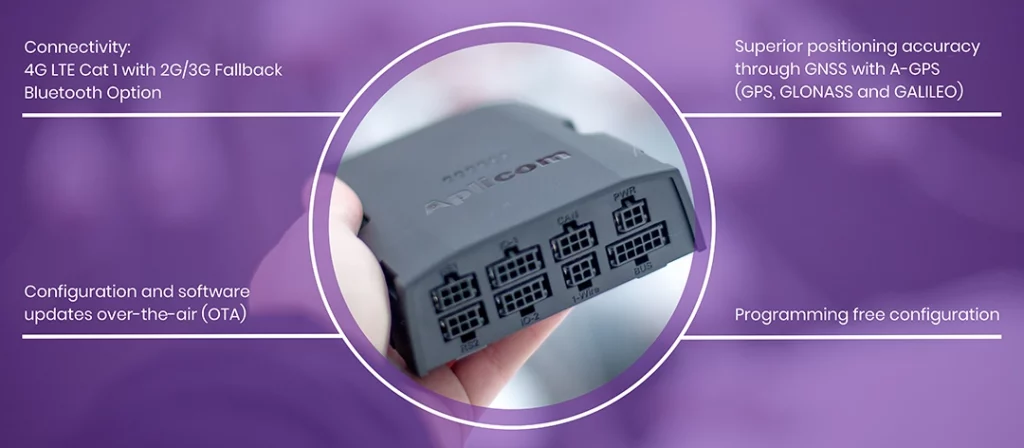 Configured for your needs
Benefit from the configurability of the A11 series with the Aplicom A-Series configuration tool.
Configurations can be pre-defined and installed during assembly. Once received, just install the device on the asset and you're ready to go.
With OTA updates the unit configurations will always meet with your needs. Users can apply unit configuration changes on the fly or use Aplicom services for support in specific use cases and needs.
The Aplicom A11 series is suitable for both service providers and in-house use. The optional Aplicom Data Service (ADS), an easy to use REST API, can also be implemented to guarantee the collected data for the end user is in a clean and easily readable format.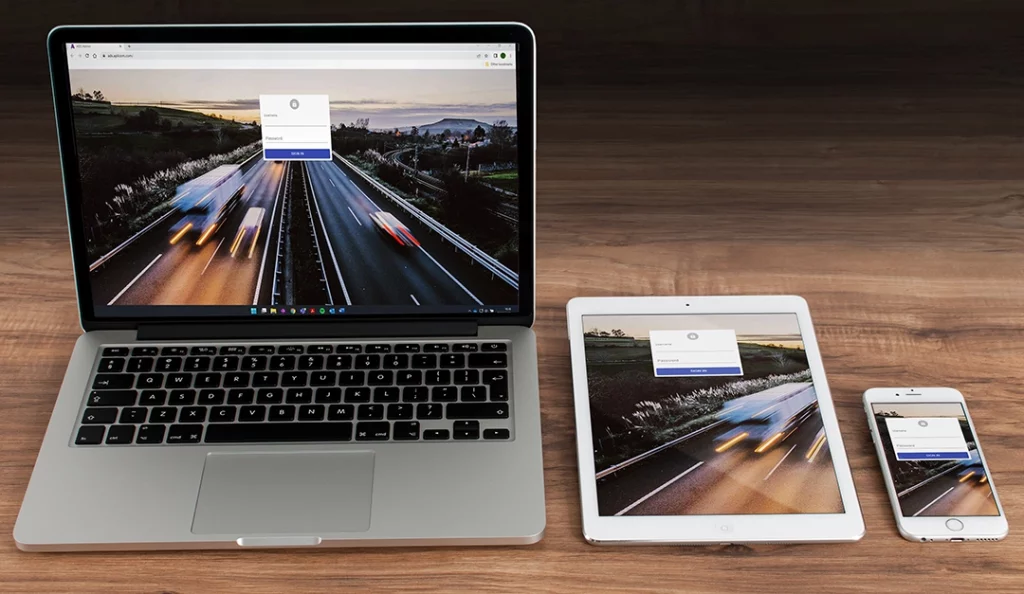 ADS provides an easy-to-use web-based portal.
Aplicom A-Series devices are designed and produced sustainably in Finland.
Download datasheet