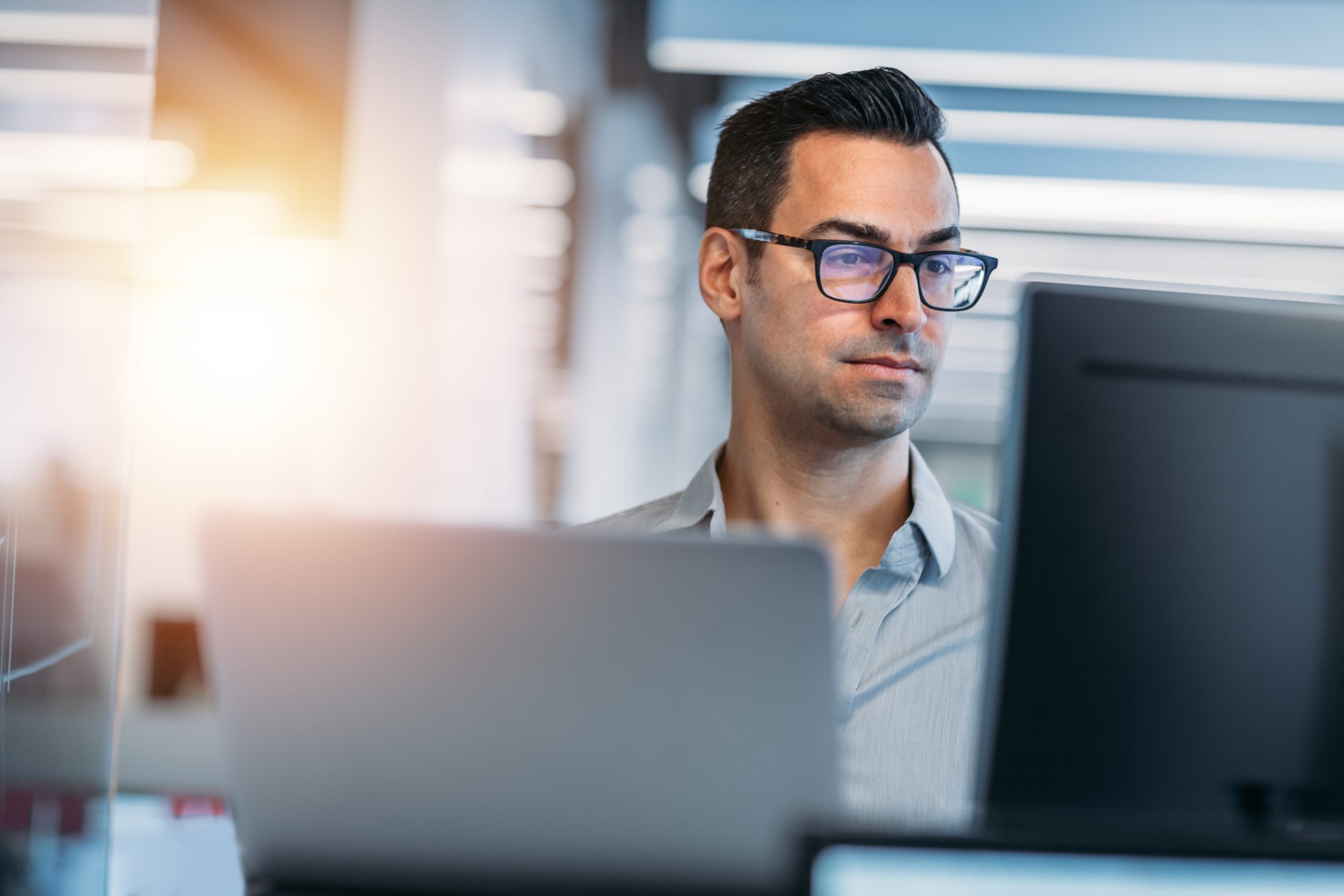 Aplicom Configurator is a powerful tool for creating application logic on Aplicom A-Series units, without the need for programming. It allows users to define logical rules that utilize functionality and execute application logic within our A-Series telematics devices.
The A-Series Telematics Software offers a set of functions and interfaces that are accessible by the configuration.
Configurations are xml text files that are generated by the Aplicom A-series SW Configuration Tool. The configuration files are human readable which often is useful. Configurations use event-action logic to define how and when events are triggered, and what actions are taken for each event.
Event driven logic can be described as follows: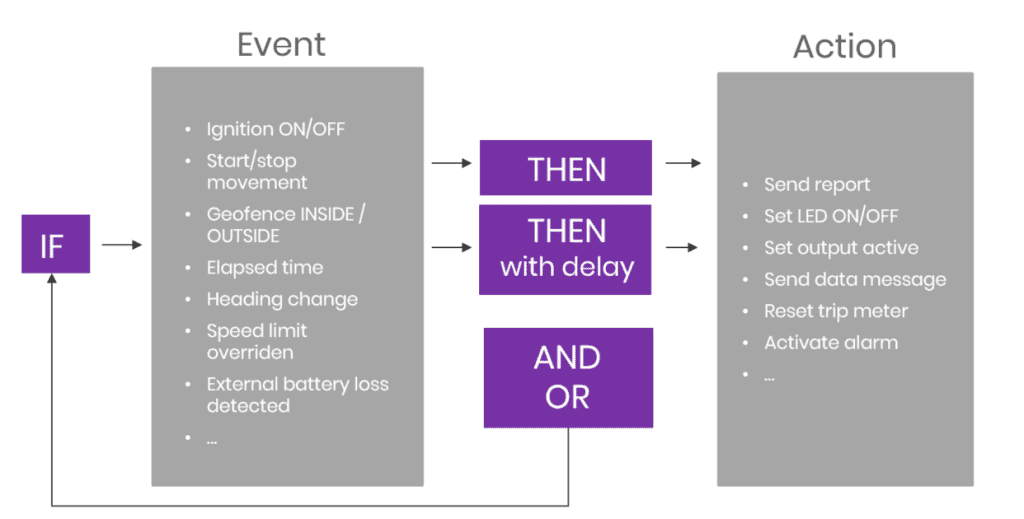 There are a lot of event types available. The diagram above shows a few examples. Events are connected through actions by a set of logical rules to create the application logic.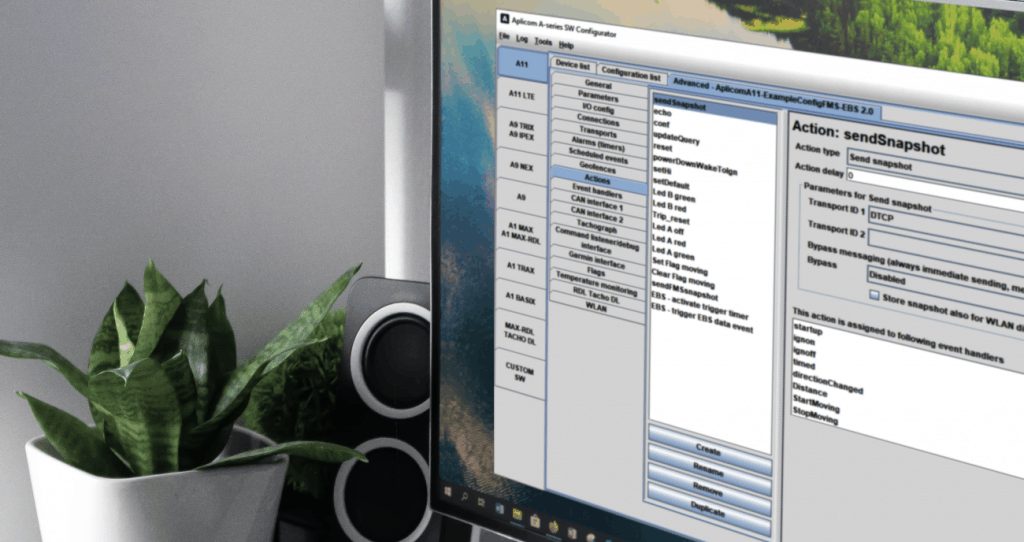 We have found that in practice most applications can be implemented without any programming, even complex ones.
With this high-level configuration tool, you can create functionality much quicker and more efficiently than with any programming tool.
To make things easier, we have created a set of Template Configurations that are available in the configuration tool.
And, of course, if you are too busy to make your own configuration, we are happy create custom configurations as a service.