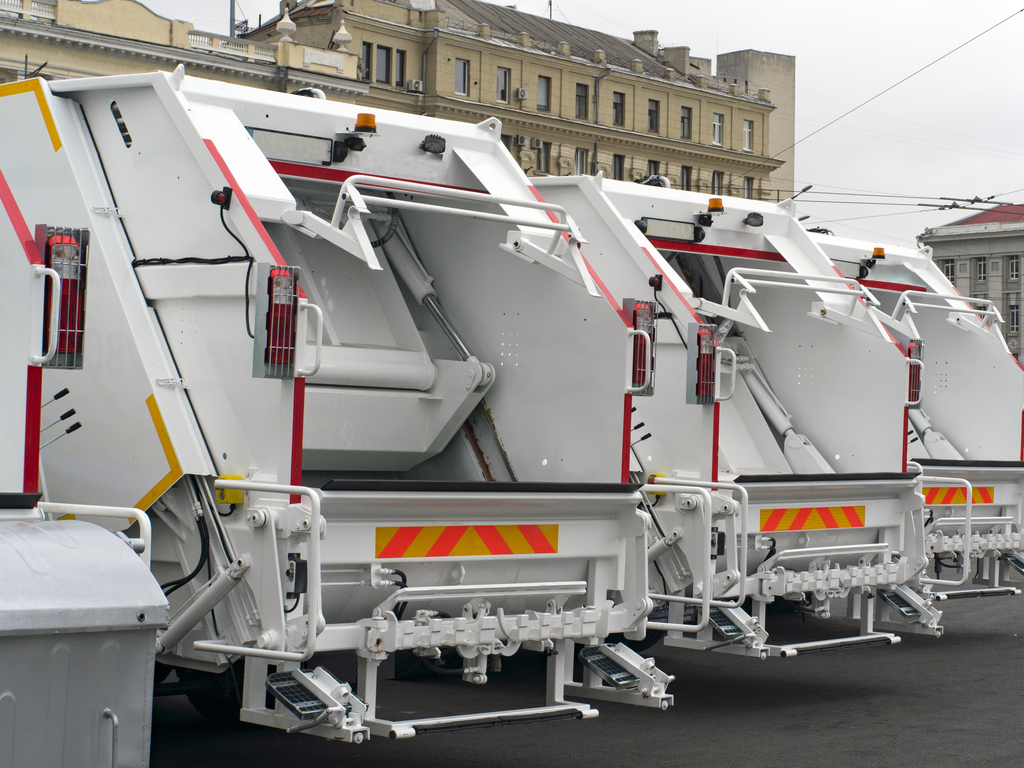 Aplicom telematics devices are reliable and versatile gateways for sensor data collection in waste management telematics applications.
The data is collected in real time and relayed to your system in a format that you define and at the time when you need it. Aplicom devices communicate over cellular networks with their integrated modems.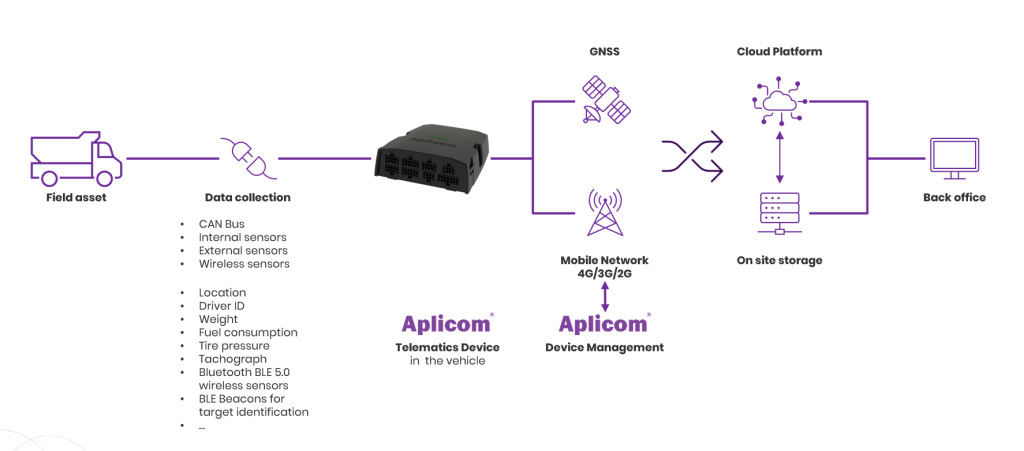 Waste management telematics applications typically use Aplicom A11 devices that provide the most versatile set of interfaces. A9 IPEX and A9 IPEX PRO are the IP67-rated devices in our A-Series. They can be installed in locations that have little or no protection from humidity and dust.
If you only need a compact CAN tracker unit, our T-Series offers you a compact and reliable alternative. The T-Series comes complete with state-of-the art Silver Cloud device management.
Easy to create application logic
You can determine the software functionality you want on Aplicom devices without programming. You do this by defining the data content to be sent and setting up the rules that trigger data transmission. This provides you with the data that you need, when you need it. In this way, you can easily optimize the frequency and amount of data, minimizing your communication costs over the mobile network.
You can create configurations yourself using the Aplicom configurator. Our ready-made configuration templates and instructions will help you. As an extra service, we can also create configurations for you, according to your specifications.
Versatile sensors
The internal sensors of Aplicom devices provide GPS data, acceleration, level of input voltage and more. Depending on the model, our devices offer up to two CAN buses, serial interfaces and digital in/outputs for connecting external devices or data sources. The internal Bluetooth 5.0 interface (option on Aplicom A11) recognizes BLE beacons and data from wireless Bluetooth sensors.
All Aplicom devices have an internal 3D accelerometer, which can record and send notifications of speeding, excessive braking, and sideways acceleration. This is very useful in driver training and incident analysis.
Identification of waste containers can be implemented with RFID or the internal Bluetooth interface that detects signals from Bluetooth BLE 5.0 beacons. A beacon is attached to a container, and it is identified by the reader of the Aplicom A11 BLE device. The Bluetooth option is also handy for reading data such as temperature from wireless bluetooth sensors.
Whitelist–based driver access
An Aplicom device can hold a list of authorized users, also known as a "whitelist". When a driver logs in to the vehicle, the device checks that the user ID is on the whitelist, so that only authorized drivers can start the vehicle. Identification is easy with simple, user-specific technology like an iButton or an RFID tag. You can update the whitelist over the cellular network as its members change.
Customize and configure devices for waste management telematics
Aplicom devices are flexible, programmable, and configurable to meet the needs of most waste management telematics applications. Even after they've been installed, we can still customize them further – for example, by attaching bluetooth devices or additional sensors.
If you have any special requirements, just contact our salespeople and we will design the ideal solution together with you!