Rugged and Future-Proof
Aplicom T-Series CAN Trackers are compact, rugged tracking and telemetry devices, supported by Aplicom Silver Cloud device management.
T-Series units have gone through extensive tests for both low and high temperatures, vibrations and other environmental conditions to withstand the demands of the operating environment on any kind of vehicle. They have an IP67 rating for water and dust protection. This makes them suitable for use in trailers, machines outside a heated driver cabin, and other challenging conditions.
T-Series CAN trackers are available as a future-proof 4G version T10 G and as a cost-efficient 2G version T10.  The 4G version communicates over 4G LTE Cat M1, which makes it compatible with 5G networks.
Easy Integration
T-Series devices are easy to integrate into your own systems. They send their telemetry data over MQTT, the established IoT industry standard protocol
Carefree operation
Silver Cloud device management makes it easy to control the T-Series devices in your fleet remotely, using online access mechanisms. You can monitor the status of the devices over Silver Cloud. You can also update their software using the advanced wireless updating facility (Over-the-Air provisioning (OTA)) of Silver Cloud.
Remote access optimizes maintenance for a large fleet of devices, keeping you up to date on their condition at all times. Silver Cloud can be easily integrated into your IoT system with a REST API, or you can access it through its own user interface.
The CAN interface monitors the data sources of a vehicle. Through Silver Cloud, you can remotely determine which parameters are collected and how often data is sent. The T-Series device configuration can be changed dynamically, based on different vehicles and usage situations. For example, when a malfunction is detected, you can increase the frequency of CAN data logging for remote diagnostics purposes.
Quick deployment
Silver Cloud makes device deployment quick and easy. When powered on for the first time after installation, the device contacts the management portal automatically, and checks for available software updates. The telematics device then automatically downloads the latest software and the most recent operating parameters that have been defined for it.
Aplicom T-Series products are designed and manufactured sustainably in Finland.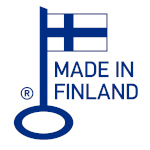 For detailed information, please contact us.
Download datasheet