Aplicom T10 G is a rugged CAN tracker unit for 4G networks. Simple, compact and weather resistant with an IP67 rated enclosure.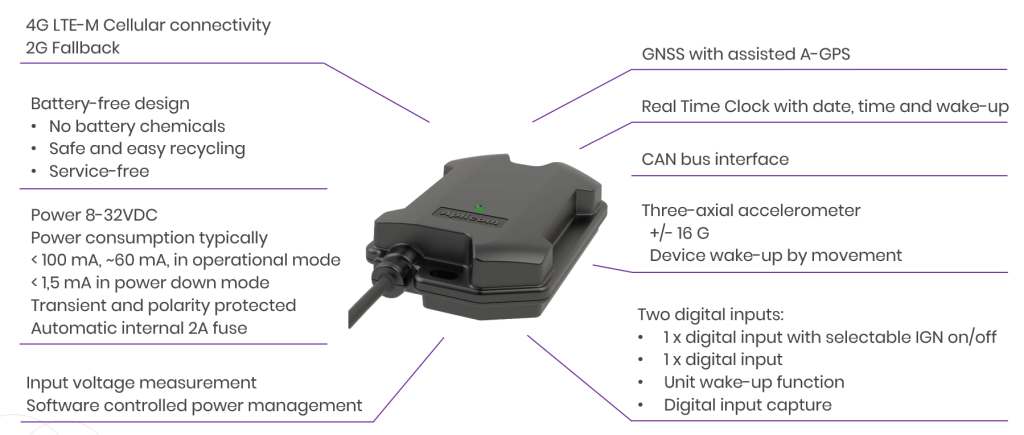 With global 4G roaming capacity, a plug-&-play operation philosophy and Aplicom Silver Cloud device management you can start receiving the data that is important to you, today.
Future proof connectivity
T 10G communicates over 4G LTE Cat M1, which makes it compatible with the 5G networks. As a fallback, the T10 G supports 2G, securing roaming operations even at remote sites.
If you are looking for a cost-efficient CAN tracker for 2G networks, check out Aplicom T10.
Download datasheet
Order Aplicom T10 G Starter Kit!