Aplicom has been granted the Strongest in Finland –certificate which is a sign of a company's positive financial figures, background information and good payment behaviour.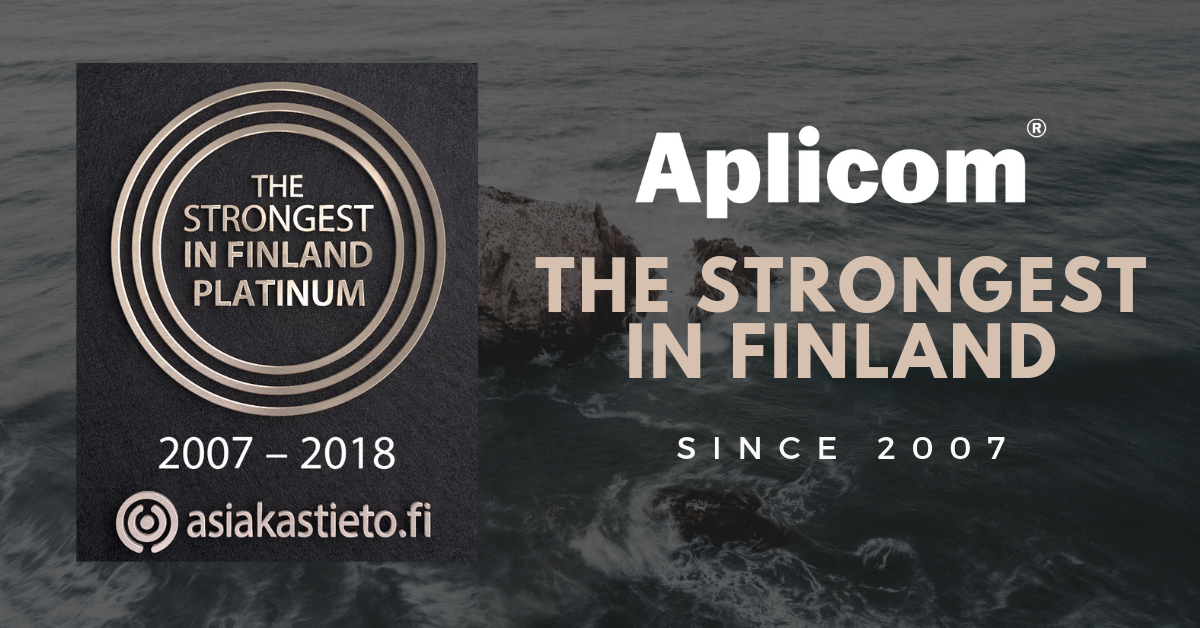 Aplicom has belonged to the highest rating group already for 12 years. The certificate proves that Aplicom is a reliable long-term partner for its customers, partners and other stakeholders. Read more about the Strongest in Finland –certificate here.
The certificate is based on the Rating Alfa -credit rating of Suomen Asiakastieto. Suomen Asiakastieto Oy is one of the leading providers of data services for corporate management, financial administration, risk management and sales and marketing. Read more about Suomen Asiakastieto Oy here.