You can make Aplicom A-Series units work without programming. A-Series units come with Aplicom Telematics Software that can be configured using our Aplicom A-Series SW Configurator.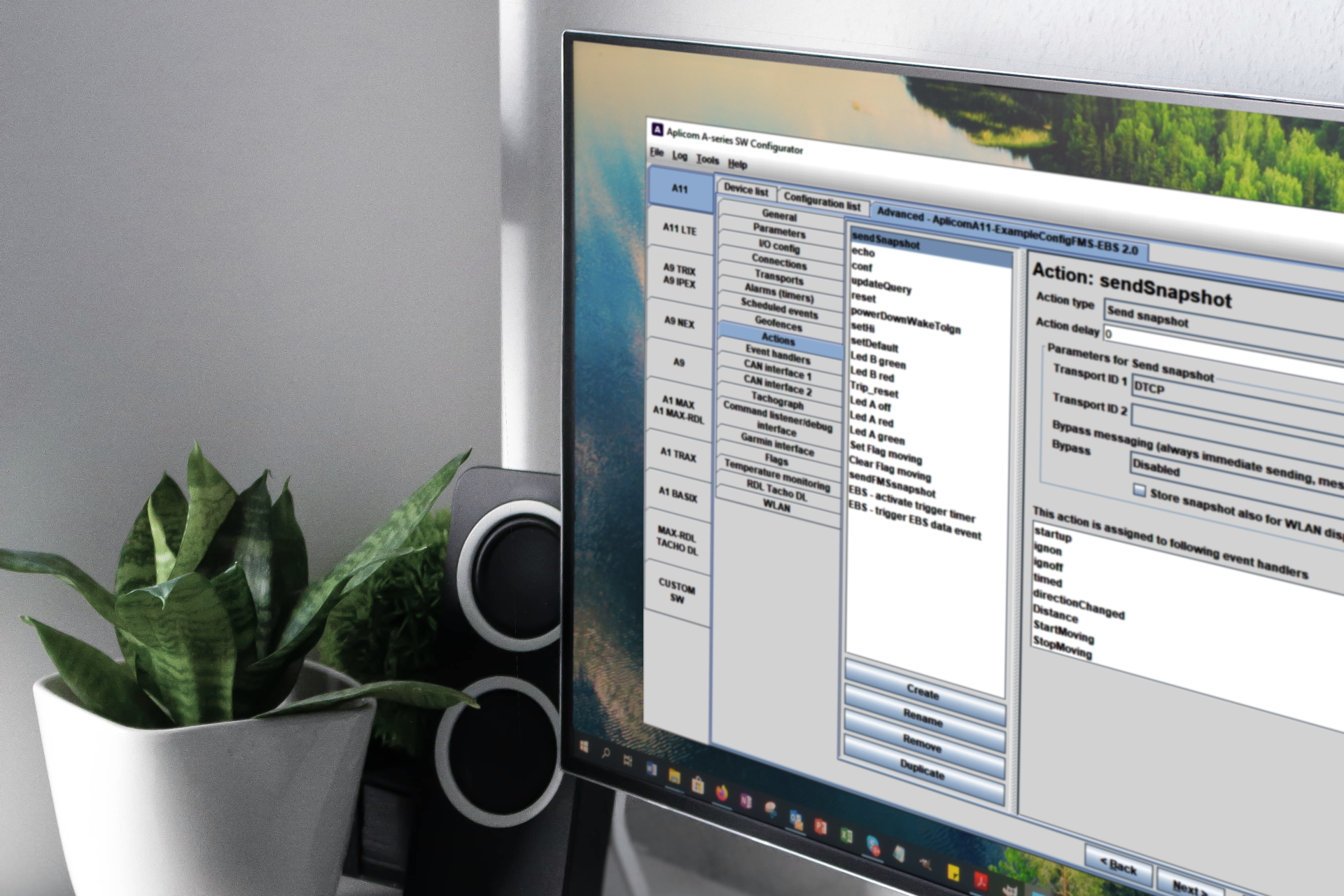 Alongside the launch of the Aplicom SW Configurator Tool 12.0.6, we have introduced a set of template configurations to help you to do this better and faster. The Configuration Template Guide describes available configuration templates, and shows an example workflow for creating a simple configuration. Check out the document on our website to learn more!
Configurator 12.0.6. also supports A-Series shock detection function and FMS standard version 4.0. The major new feature of FMS 4.0 is support for gas-driven vehicles.